Home > Corporate Data > About DBJ / Privatizing DBJ > DBJ's history
DBJ's history
4. Improvements to quality of life and stable supply of energy (1972-1984)
From the early 1970s, corrections to the imbalance of economic growth and standards of living became a pressing issue. We began to focus on antipollution measures, regional and urban development and other social areas in addition to industrial development. In addition, stable energy supplies took on great importance in the wake of the first oil shock.
Promotion of antipollution measures
Toyo Soda Manufacturing Co., Ltd. (currently Tosoh Corporation):Transformation of the caustic soda manufacturing process (Yamaguchi Prefecture)
Stable energy supply
Tokyo Electric Power Co., Inc.: Tamahara and Imaichi Pumped Storage Power Generating Stations (Tochigi Prefecture)
Hydroelectric energy development
Other examples:
Tohoku Electric Power Co., Inc., Kakkonda Geothermal Power Station
Nippon Oil Staging Terminal Company, Limited, crude oil storage base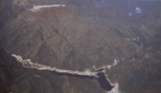 Urban regeneration and functional improvements
Shinjuku new urban center: Shinjuku Mitsui Building and others (Tokyo)
New urban center formation through redevelopment of purification plant site
| | |
| --- | --- |
| Other examples: | Shintoshi Kaihatsu Center (currently Sunshine City Corporation) Construction of Sunshine City |
Promotion of technological development
Honda Motor Co., Ltd.: Compound vortex controlled combustion (CVCC) engine production facilities
Development of low-pollution automobile engines
| | |
| --- | --- |
| Other examples: | Sumitomo Electric Industries, Ltd., commercialization of optical fiber cable production technology |
Development of large-scale industrial land
Mutsu-Ogawahara Development (currently Shin-Mustuogawahara Development): Development of industrial land (Aomori Prefecture)
5. Development of lifestyle and social infrastructure and a smooth industrial transformation (1985-1995)
From the late 1980s, pressing needs arose for increased domestic demand and an industrial structural shift, against a background of aggravating trade friction with other countries. The Japan Development Bank focused on support for social capital improvement, creative technological development, an industrial transformation and other issues. Further, on reaching the 1990s, we stressed environmental and energy measures and regional economic stimulation with the aim of making Japan a lifestyle superpower.
Promotion of environmental measures
Tokyo Gas Company, Limited: Fuel cells
Introduction of a new eco-friendly power-generation technology
Improvements to lifestyles and urban infrastructure
Pacific Convention Plaza Yokohama: Yokohama Minato Mirai 21 (MM21) (Kanagawa Prefecture)
Construction of Minato Mirai 21 complex of hotels, offices and international conference facilities in a new urban center
| | |
| --- | --- |
| Other examples: | Nippon Convention Center Inc. (currently Makuhari Messe, Inc.):Construction of Makuhari Messe International Convention Complex |
Improvements to basic traffic infrastructure
Yamagata JR Chokko Tokkyu Holdings: Yamagata bullet-train
Improvements to regional railway infrastructure
Other examples:
Kansai International Airport Co., Ltd., construction of Kansai International Airport
All Nippon Airways Co., Ltd.: Construction of airplane hangars
Balanced interregional development
Koransha Inc.: Development of structural materials using boron nitride (Saga Prefecture)
Cultivation of the local ceramics industry and development support for new materials
Other examples:
Takamatsu Airport Building Co., Ltd., new Takamatsu Airport terminal
Horikawa Seisakusho Co., Ltd. (currently Horikawa Inc.), construction of a factory for eyeglasses
Technological promotion and information dissemination
KSP Inc.: Construction of the Kanagawa Science Park research facilities
Cultivating high-technology enterprises through provision of the Kanagawa Science Park
Other examples:
Daini Denden Inc. (currently KDDI Corporation), primary telecommunications services
Daikin Industries, Ltd., commercialization of production technologies for fluorochemical alternatives
6. Creation of a vibrant and affluent society and stable economy (1996-1999)
The Japan Development Bank focused on such important areas as ongoing improvements to social capital, environmental and other measures, and support for venture businesses. In addition, we swiftly implemented reconstruction loans in the wake of the Great Hanshin-Awaji Earthquake and loans in response to the financial environment to stabilize the financial system ("credit crunch" countermeasures).
Promotion of environmental measures
Tachikawa Wind Power Research Institute Co., Ltd.: Wind power generation (Yamagata Prefecture)
Reduction of fossil fuel consumption through utilization of natural energy
| | |
| --- | --- |
| Other examples: | Iwate Clean Center, Esashi industrial waste comprehensive treatment facilities |
Relaxation of regulations/structured finance
Nakayama Joint Power Generation Co., Ltd.: Independent power producer (IPP) power generation operations (Osaka Prefecture)
In step with relaxation of regulations, supporting Japan's first entry by a steelmaker into the power business through project finance
| | |
| --- | --- |
| Other examples: | Shinko Kobe Power Inc., IPP power generation operations |
Safety Net (1995 Great Hanshin-Awaji Earthquake reconstruction)
Hankyu Corporation: Earthquake reconstruction work (Hyogo Prefecture)
Recovery work on traffic infrastructure destroyed by earthquakes
Safety Net (credit crunch countermeasures)
Newspaper reports relating to loans in response to the financial environment
As part of the government's credit crunch countermeasures, the Japan Development Bank implemented emergency loans as funds for repayment on facilities, redemption of bonds and other uses.
Improvements to quality of life and stable supply of energy (1972-1984)
Development of lifestyle and social infrastructure and a smooth industrial transformation (1985-1995)
Creation of a vibrant and affluent society and stable economic society (1996-1999)