Home > Resolving Customer Issues > Business Expansion > New business development
New business development
DBJ's financial services help customers expand their businesses over the medium to long term by enabling them to commercialize and deploy new technologies and services.
DBJ's new business support program helps customers who are considering
installing equipment to manufacture new products or offer new services;
developing or commercializing new or innovative technologies; or
organizing laboratory facilities for basic or applied research
Investing via New Business Investment Co., Ltd.
New Business Investment Co., Ltd. (NBI:http://www.nbivc.jp/)is a venture capital fund founded by DBJ and other entities to invest in privately held companies operating in diverse industrial sectors, including IT, biotechnology, electronics and services. Investment targets are unlisted companies with advanced technologies and unique expertise, significant growth potential and plans to IPO.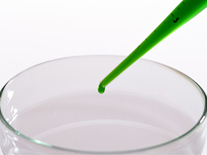 Case Study
NobelPharma Co., Ltd.
We identified NobelPharma's research and development capability and growth potential, and responded to its need for diversification in funding sources and better credit with an offering of stock with a redemption premium.