Home > Resolving Customer Issues > Business Expansion > New/additional plant and equipment > Case Study: Plant Co., Ltd.
Case Study: Plant Co., Ltd.
As a pioneering big-box Japanese retailer that operates supercenters, Plant's business is characterized by rural locations, one-stop shopping via a wide selection of clothing, food and household products, and everyday low prices - a low-cost operating strategy.
Plant is preparing for sustained long-term growth through its Profit Innovation Project (PIP), which calls for more efficient management.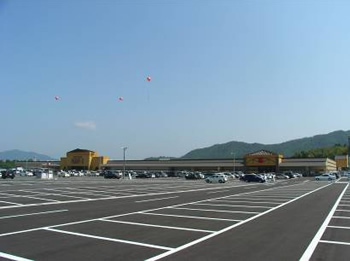 The DBJ Initiative
Our answer to Plant's desire for capital to open new stores was to establish a secure long-term stream of capital. This approach was part of Plant's fiscal strategy for generating sustained long-term growth, driven by Plant's distinctive business model of fitting into communities where new stores are opened. We designed an asset-based lending scheme using as collateral the inventories in Plant's stores and supply chain, as we considered these assets unlikely to depreciate significantly. In this way, we provided Plant with the stable, long-term capital it needed to grow its business.