Home > Resolving Customer Issues > Business Expansion > Technical development and transformation > Case History: Itoh Precision Co., Ltd.
Case History: Itoh Precision Co., Ltd.
Itoh Precision, headquartered in Kaitsu, Gifu Prefecture, specializes in the precision cutting and processing of such metals as brass, aluminum and stainless steel, centered on parts for communication, electronic and gas equipment. In recent years, the company has begun processing automotive parts and responding to the need for the small-volume production of widely diverse parts. The company is working to expand its operations involving Dakon Anshin, its automated transport system.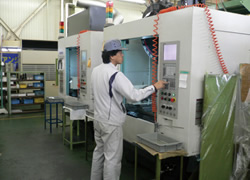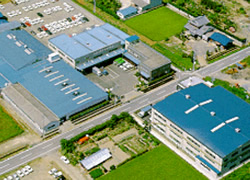 The DBJ Initiative
In this case, DBJ teamed up with Ogaki Kyoritsu Bank, Ltd., to conduct a "technical management skills diagnosis" of Itoh Precision. This diagnosis provided an objective view of efforts to build a corporate culture, such as the effective use of development facilities to create process designs and a management style involving full employee participation. The diagnosis also reconfirmed Itoh Precision's perceived strengths and issues. Based on this diagnosis, the management of Itoh Precision, Ogaki Kyoritsu Bank and DBJ held a three-way exchange to examine Itoh Precision's improvement goals and targets, management focuses and business diversification initiatives, analyzing and considering these issues from technological, managerial and financial standpoints.
Based on the results of our diagnosis, Itoh Precision encouraged an internal discussion of its current situation, sharing issues it faced as well as management goals, including its aim of training employees to boost technological management and linking its technologies and business activities.