The Fourth Conference on CSR, the Economy and Financial Markets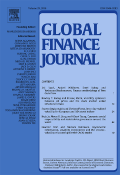 Sponsored by the Global Finance Journal
Organized by Global Finance Journal,
Development Bank of Japan &
Japan Economic Research Institute
November 11 - 12, 2021, Online (JST=UTC+9)
Following the success of the first three conferences on "CSR, the Economy and Financial Markets" in Tokyo (2017), Chicago (2018) and Düsseldorf (2019), the Fourth Conference returns to Tokyo (online) and to the Development Bank of Japan. It was originally scheduled in November 2020, but due to the impact of the COVID-19 pandemic, it was postponed to 2021. The conference aims to foster research and dialogue with regard the economic effects of corporate social responsibility. At the author's discretion, accepted papers will qualify for a fast-track review for possible publication in a special issue of the Global Finance Journal with the journal's submission fee waived. Professor Lukas Roth will serve as the Guest-Editor of this special issue.
Important Notice
Due to the COVID-19 pandemic worldwide and travel restrictions, the conference has been decided to be held in an ONLINE-ONLY format (on the Zoom platform). According to the main organizer's location, the time zone is Japan Standard Time (UTC+9). We apologize for any inconvenience.
All attendees are required to register for the conference by completing the registration form. Registration fees for the 2021 Conference have been waived.
Once finishing the registration, please confirm your receipt of automatic e-mail titled "Registration confirmation". This means you have completed the registration successfully. Otherwise, you might fail to receive important information including the Zoom details.
入力完了後、登録されたEメールアドレスに登録確認メールが届いているかどうかご確認ください。届いていない場合は、Zoomの詳細をお送りできないことがあります。
Giorgio Bertinetti, Ca'Foscari University
Audra Boone, Texas Christian University
Pierre Chollet, Montpellier University
Otgontssetseg Erhemjamts, Bentley University
Iraj Fooladi, Dalhousie University
Sadok El Ghoul, Univerity of Albetra
Stuart Gillan, University of Georgia
Martin Glaum, WHU, Otto Beisheim School of Management
Omrane Guedhami, University of South Carolina
Souad Lajili-Jarjir, Universite Paris Est Creteil
Vikas Mehrotra, University of Alberta
Lukas Roth, University of Alberta
Antonio Salvi, University of Turin
Henri Servaes, London Business School
Yoko Shirasu, Aoyama Gakuin University, Tokyo
Takafumi Sasaki, Chuo University, Tokyo
Burcin Yurtoglu, WHU, Otto Beisheim School of Management
For additional information, please feel free to contact us via E-mail and title your email "Inquiry: CSR Conference."
For inquiries regarding ACADEMIC matters (e.g. program, GFJ Special Issue publication): csr@depaul.edu
For inquiries regarding NON-ACADEMIC matters (e.g. registration, online details, conference logistics): gfj-csr@dbj.jp