Corporate Philosophy
The DBJ Group's Corporate Philosophy
With due consideration paid to progress it has made thus far, projected changes in the business environment, and outstanding social issues, the DBJ Group has formulated a mission to relentlessly pursue, core values to share, and its long-term vision, Vision 2030, to follow as a guide into the future.
In connection with these elements of its corporate philosophy, the DBJ Group has identified four core corporate values—long-term perspective, impartiality, public-mindedness, and reliability—that also embody its strengths and long-term vision, areas of differentiation.
Sharing Our Corporate Philosophy
Further propagating and applying our corporate philosophy will improve awareness of our social responsibility, enhance the sense of unity in the DBJ Group, lower communication costs, and motivate our employees to grow with intention and a sense of mission.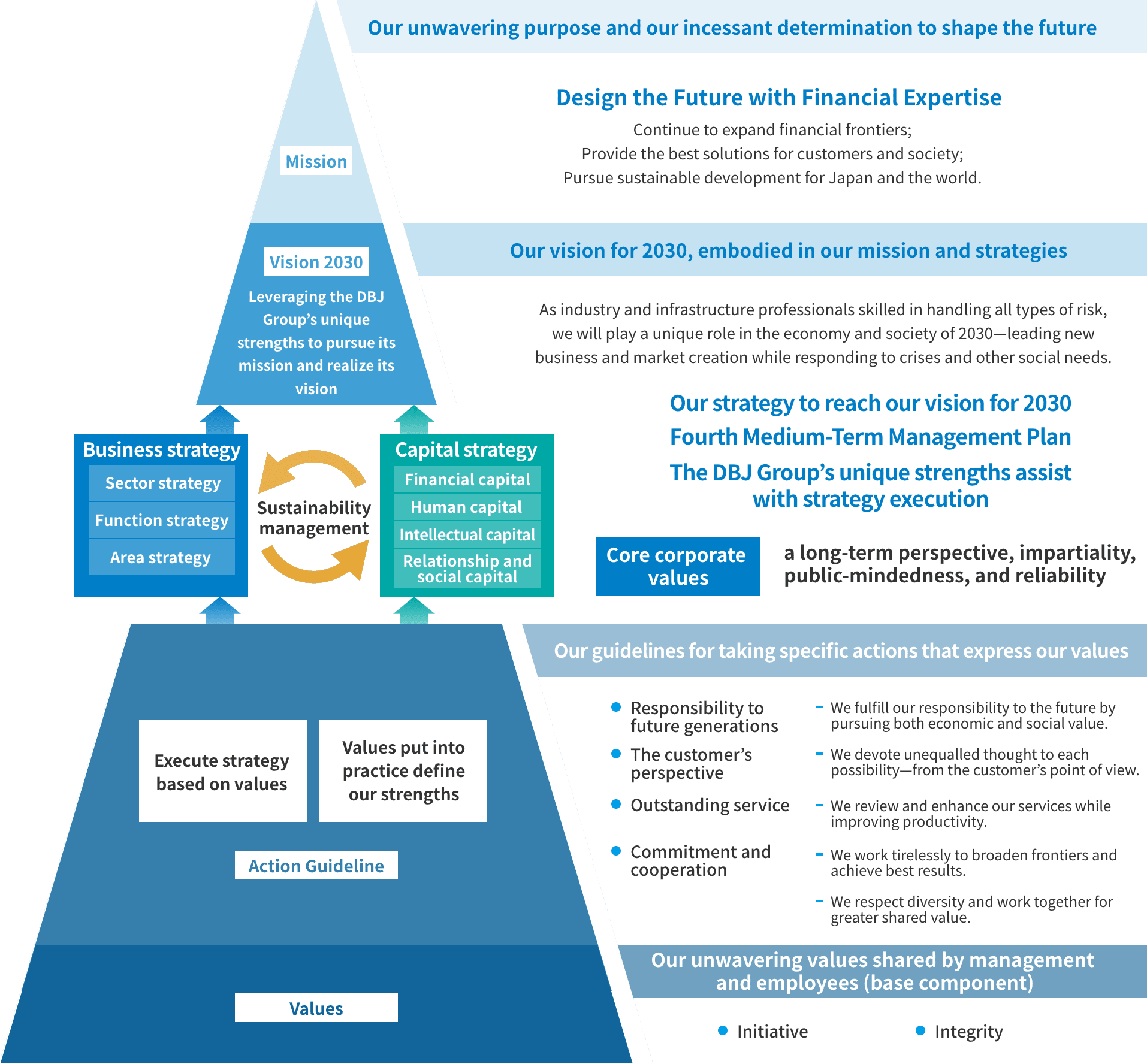 Related information