Crisis Response Operations
About Crisis Response Operations
DBJ's Crisis Response Operations function as a stabilizing force during periods of instability in the economy, society, and markets.
The Finance Corporation Act (Act No. 57 of 2007, including later revisions), mandates the provision of necessary funds during such crises as disruptions in domestic or overseas financial markets or large-scale disasters. In response to crisis-related damage, Japan Finance Corporation provides two-step loans as a complementary risk measure, among other measures, to government-designated financial institutions that supply necessary funds to address such damage.
In March 2020, the COVID-19 pandemic was designated a crisis. As a designated financial institution, DBJ collaborated and coordinated with private-sector financial institutions to rapidly and effectively implement Crisis Response Operations.
Scheme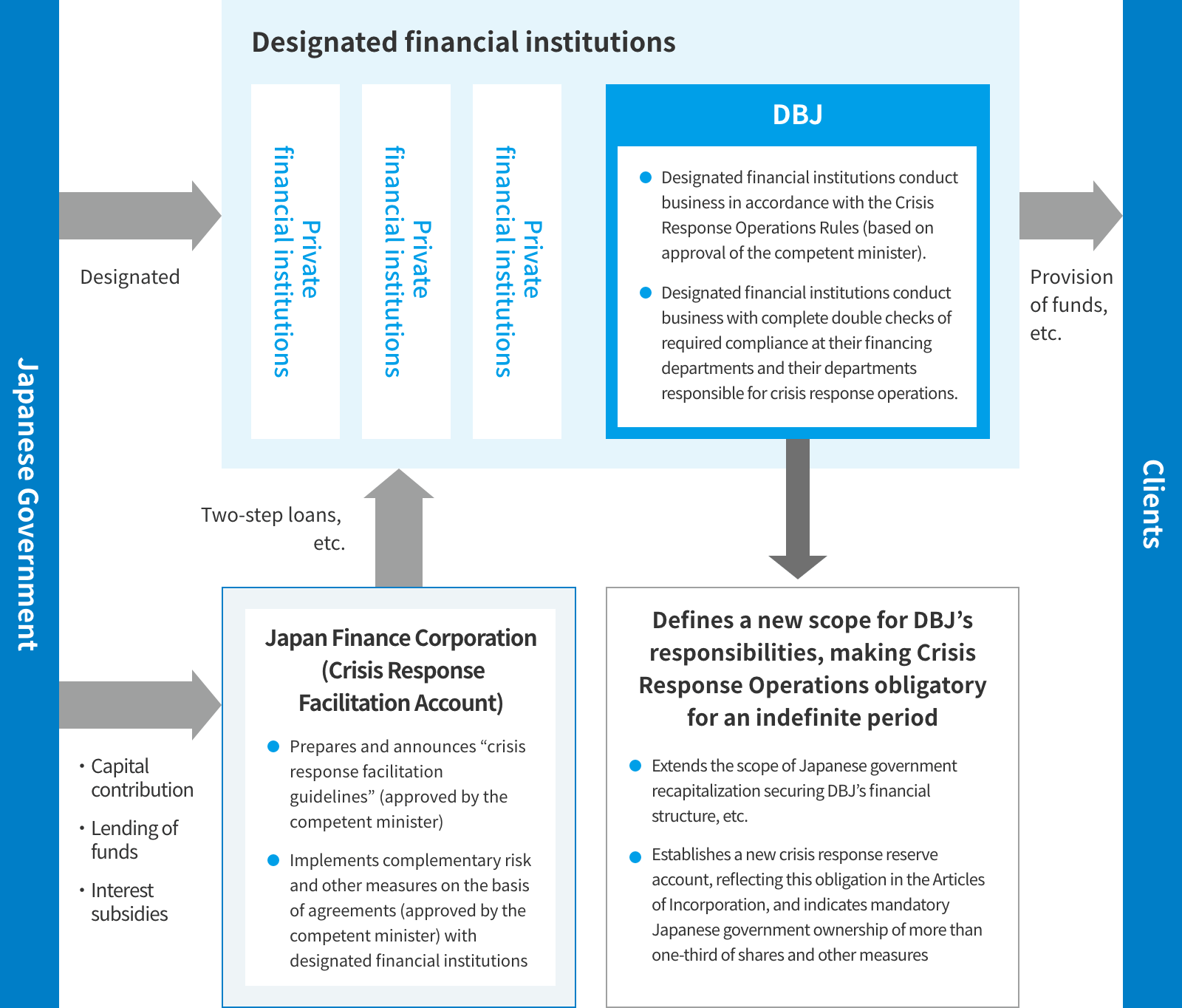 Accomplishments and Initiatives to Date