Message from the President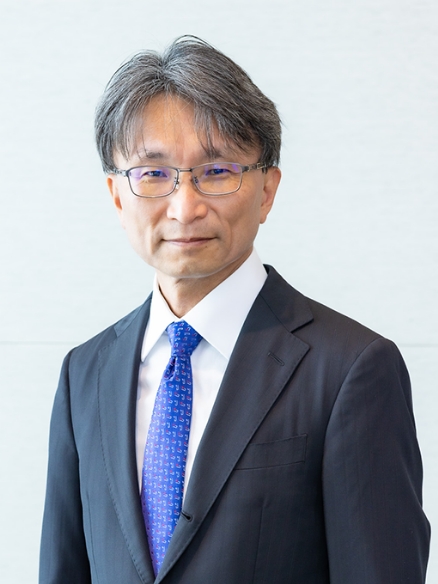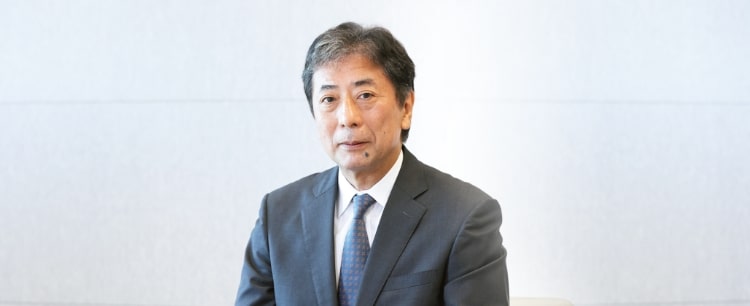 Our Response to the COVID-19 Crisis
COVID-19, having become a pandemic since its outbreak in December 2019, has had an enormous impact on economic activity in Japan, restricting the movement of people inside Japan and around the world. In response to the unprecedented crisis, the DBJ Group is leveraging the experience it has gained responding to other crises, such as the 2008 financial crisis and the Great East Japan Earthquake. DBJ set up consulting service counters in January 2020, established the COVID-19 Special Response Headquarters in March, and prepared a support system by marshaling all of its resources. In February, DBJ initiated a unique Regional Emergency Response Program to flexibly respond to the crisis as it unfolded. In March 2020, the Japanese government designated the COVID-19 pandemic a crisis. As a designated financial institution, the DBJ Group concentrated all of its energy on rapidly and appropriately implementing Crisis Response Operations.
As of the end of June 2020, we had already extended 130 Crisis Response Operations worth ¥1,621.2 billion and, through the aforementioned Regional Emergency Response Program, we had provided a total of ¥42.9 billion in financing to 20 entities. In Special Investment Operations, meanwhile, we created the Growth Fund for Coronavirus Revival in May 2020 with the aim of backing our customers' initiatives to develop new businesses and collaborate across different fields in order to grow and recover from the impact of COVID-19. Through these and other measures, we are focusing on rapidly and properly implementing Crisis Response Operations while collaborating and coordinating with private financial institutions to address the needs of customers adversely affected by COVID-19.
The Role of the DBJ Group and Our Achievements to Date
Since the days of its predecessors, Japan Development Bank and Hokkaido-Tohoku Development Finance Public Corporation, the DBJ Group has worked to promote Japan's sustainable development. We have achieved this by responding flexibly to the issues of the day, through the periods of postwar reconstruction and high, stable growth, the bubble economy and its collapse, globalization, the declining birth rate and aging population, and growing environmental and disaster awareness. The past decade alone has seen dramatic change in the wake of the global financial crisis and such major events as the Great East Japan Earthquake. Against this backdrop, the DBJ Group has developed new initiatives to address social expectations with an eye on the future, and the Group itself has undergone major changes.
Specifically, the DBJ Group has firmly established a unique, integrated investment- and loan-based business model through the development of Crisis Response Operations to cope with unprecedented events such as earthquakes and global financial crises, and through measures to enhance the supply of risk capital for subsequent growth.
As we deal with the unprecedented, long-term impact of COVID-19, the future is sure to present further changes and challenges. In keeping with our unwavering mission, we will take a flexible approach to issues faced by regions and our customers as a whole, staying true to our core values and being mindful of our action guidelines.
Our Mission: Designing the future with financial expertise
Our Action Guidelines:
• Responsibility to future generations
• The customer's perspective
• Outstanding service
• Commitment and cooperation
Our Values: Initiative and Integrity
Vision 2030 and Priority Areas
In 2015, with the aim of shaping our business vision around a longer-term outlook, we gave fresh thought to the role of DBJ in the years leading up to 2030. In the course of our debate, we identified a number of changes in the external environment with a significant impact on our stakeholders: Japan's declining population and its climate and energy issues in the context of the global effort to build a sustainable society; intensifying global competition; and innovations in digital technologies such as AI and fintech. Based on the roles we have undertaken and the value we have realized over this time, we identified issues to be tackled in the future and examined the best areas in which to use our strengths over the longer term in the interests of a sustainable society. Vision 2030 was the result. Drawn up in 2017, this long-term vision sets infrastructure, industry, and regional economies as the three priority areas (materialities) for the DBJ Group's initiatives. Our contributions in these areas will be consistent with the Group's course so far, and we believe they will be in line with what society and stakeholders expect from us in the future.
To fulfill our mission, we will work as financial professionals to enhance the added value provided to regional communities and our customers in industry and infrastructure, steadily implementing each initiative while respecting the views of stakeholders. We will take the lead in business and market creation by leveraging our ability to properly evaluate and address a broad range of risks. At the same time, as we respond to the COVID-19 crisis and look forward to 2030, we will fulfill our unique role in the economy and society by taking action during times of crisis and otherwise responding to social demand.
Sustainability Management at the DBJ Group

The DBJ Group practices sustainability management as a means of creating value with a focus on the three priority areas. By sustainability management, we mean working to create economic and social value by providing the solutions needed to create new industries and value through innovation, by responding during times of crisis, and by making other contributions toward the building of a sustainable society, all while being guided by the needs of our customers and society as a whole.
To this end, we must accurately understand the current issues affecting industries and our customers, in addition to longer-term trends and issues in society and the impact they may have on our customers and specific sectors. Leveraging our knowledge to produce future visions through trial and error, and sharing these visions with customers and regional communities while offering financial solutions such as risk capital to deal with related issues, the DBJ Group will take the lead in creating industries and initiatives that can serve as pillars of Japan's economy and society in the years to come. At the same time, Crisis Response Operations will play an important role, undertaken with flexibility and precision as required by events such as major disasters and instability in financial markets.
As we move ahead with these services, we are also honing our strengths in relationship capital (as exemplified by robust networks in industry, government, and academia), sound financial capital, and human capital sharing a common set of core values. We believe in the importance of constantly improving our sustainability management processes through dialogue with external stakeholders, centering on the Advisory Board and the Special Investment Operations Monitoring Board of DBJ.
Medium-Term Management Plan
Under the Fourth Medium-Term Management Plan, spanning fiscal 2017 to fiscal 2019, DBJ advanced business strategies that centered on expanding integrated investment and loan services to customers in industrial fields, including new areas, and the three infrastructure fields of energy, transportation, and urban development. In our loan business, we provided high-value-added services in structured and mezzanine finance, while with regard to investments we promoted long-term investments in the three infrastructure fields and growth investments in industrial fields. In the advisory business, DBJ expanded asset management in infrastructure and private equity. The DBJ Group also played a role in connecting Japan's regions to overseas markets by developing the above activities both regionally and overseas.
Under its management foundation strategy, DBJ categorized its management resources into financial capital, human capital, intellectual capital, and relationship and social capital. We promoted the growth and transformation of these forms of capital by investing in our management resources and improving our business activities to realize better results.
Owing to our withdrawal from major projects, results for fiscal 2019 saw a year-on-year decline in profits on investments and advisory services, while profits on loans also decreased as borrowers repaid Crisis Response Operations extended in the past. However, gross ordinary income on investments remained at a high level compared with past fiscal years, reflecting the stable returns from infrastructure and real estate, as well as capital gains on exits from individual projects.
The Fifth Medium-Term Management Plan, which is slated to begin in fiscal 2020, will be unveiled when the time is right, given we are in the midst of the COVID-19 pandemic. Amid major changes in demographics and the fabric of society, social issues have become intertwined with the management issues faced by our customers. DBJ therefore aims to generate both economic and social value by creating new opportunities through investments and loans to customers, while leveraging its risk capital and knowledge and collaborating and coordinating with financial institutions and customers. Starting with these basic policies, we are examining how best to revise our Fifth Medium-Term Management Plan to reflect changes in industrial structures due to COVID-19, the accelerating advance toward digital technologies, momentum toward sustainability, and their overall impact on value in regions.
Business Profit and Loss (Consolidated)
← You can scroll left and right →
| (¥ billion) | Fiscal 2018 | Fiscal 2019 | YoY change |
| --- | --- | --- | --- |
| Gross ordinary income | 187.7 | 174.4 | (13.2) |
| Loans | 80.9 | 76.6 | (4.3) |
| Investment | 81.5 | 74.1 | (7.3) |
| Fee and commission income | 25.2 | 23.6 | (1.5) |
| Operating expenses | (64.8) | (67.3) | (2.4) |
| Net ordinary income | 122.8 | 107.1 | (15.6) |
| Other extraordinary items | (1.3) | 4.0 | 5.4 |
| Gains on reversal of reserves, depreciation, etc., of written-off claims | 5.3 | (28.1) | (33.4) |
| Loans | 6.8 | 4.5 | (2.2) |
| Investment | (1.5) | (32.7) | (31.1) |
| Income before income taxes and minority interests | 126.7 | 83.0 | (43.7) |
| Total income taxes | (33.5) | (31.5) | 2.0 |
| Current net income | 93.2 | 51.5 | (41.7) |
| Net income attributable to non-controlling interests | 1.2 | 1.0 | (0.2) |
| Net income attributable to owners of the parent | 91.9 | 50.4 | (41.4) |
Note: Business categories are those used in business management.
Special Investment Operations
The DBJ Group's Special Investment Operations are conducted as mandated in revisions made in 2015 to the Development Bank of Japan Inc. Act. Utilizing our experience in supplying risk capital, we decided to provide investments and loans totaling ¥353.2 billion in fiscal 2019 for 19 projects that contribute to regional revitalization and the strengthening of Japanese corporate competitiveness. Since launching these operations, DBJ has used them to extend ¥717.1 billion in investments and loans to a total of 100 projects. A total of ¥4,042 billion in private-sector investments and loans have been triggered by DBJ's investments and loans worth ¥590.2 billion. The DBJ Group will continue to supply growth capital in collaboration with private financial institutions. The Group also has an extensive track record in regional revitalization projects and is keen to engage in future initiatives with local financial institutions willing to help create distinctive regional communities.
In accordance with the Act for Partial Amendment of the Development Bank of Japan Inc. Act (Act No. 29 of 2020), which was enacted in May 2020, Special Investment Operations shall extend the investment decision term and government financing term from March 31, 2021 until March 31, 2026, and extend the deadline for ending operations from March 31, 2026 until March 31, 2031. Furthermore, the Growth Fund for Coronavirus Revival has been established to help Japan recover from COVID-19 and return to growth. In addition, the Special Investment Operations Monitoring Board will continue to meet twice a year to hear the opinions of stakeholders and reflect them in the DBJ Group's operations.
Development of Human Resources for Better Sustainability Management

Sustainability management, a key to the DBJ Group's value creation process, relies above all on workers who share the core values of initiative and integrity and who display the four elements of our core corporate values in the pursuit of balancing economic and social value. Officers and employees of the DBJ Group have inherited the core corporate values of long-term perspective, impartiality, public mindedness, and reliability, which have evolved over the years in the course of our business. Bolstered by these corporate values, the Group has consistently risen to meet the challenges of the times. We always strive to enhance our skills in corporate and project assessment. Our expertise in long-term screening and assessment, based on a comprehensive view of regional and current issues, is equal to knowledge, capability, and developed networks as a DBJ Group asset.
The employees embodying the Group's values should be able to pursue their activities creatively and in good health, and we are promoting workstyle reforms for this purpose. To bring more flexibility to working patterns, we have introduced telecommuting and a flex-time work system, and we aim to enhance work and paid leave programs for child-rearing and caregiving.
As part of our response to COVID-19, we are encouraging employees to take a flexible approach to working at home or coming to work on staggered schedules, because the health and safety of our executives and employees are of paramount importance. We are also making every effort to update our systems so that Crisis Response Operations can be smoothly implemented.
Collaboration on a Broader Scale
The environment surrounding the world and Japan will continue to change drastically in the future, owing in part to the COVID-19 pandemic, while uncertainties increase. Over the next decade, Japan is likely to see a number of megatrends gain momentum. These include an aging and declining population, digital transformation affecting all aspects of industry, and even more intense global competition. In the industrial field, we anticipate such changes as new forms of cross-sector collaboration, an evolution in business models, and the emergence of new ecosystems. The DBJ Group will continue to supply risk capital through integrated investment and loan services for new initiatives being undertaken by our customers, in an effort to lead the development of a more sustainable society.
Building a sustainable society is a global agenda, and it is important that we continue working to make that happen. The public and private sectors have joined forces in a growing movement to contribute toward the SDG global agenda for 2030. In financial markets, interest in sustainable finance has increased. The DBJ Group has made strides toward the realization of a sustainable society by evaluating intangible assets through dialogue with customers in the course of our business, and especially through DBJ's various certification programs. Engaging in dialogue with stakeholders will remain a crucial endeavor as we continue to fulfill our mission as a front-runner in sustainability management. It is our sincere hope that this integrated report will lead to greater dialogue with all of our stakeholders.
President and CEO
August 2020
Related information