Message from the President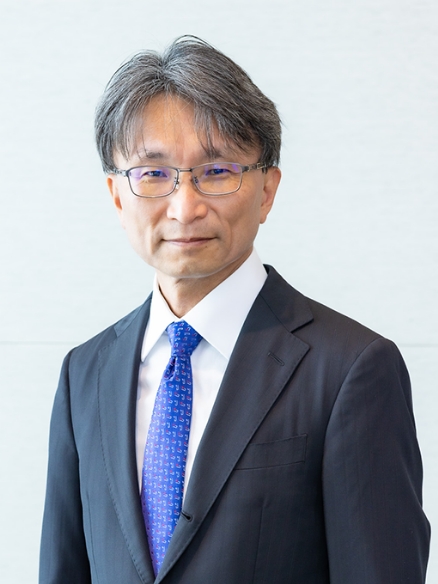 It is my great pleasure to address you as DBJ's new president and chief executive officer.
On behalf of the DBJ Group, I would like to extend our deepest sympathies to those of you who have been affected by the coronavirus pandemic. Through our Crisis Response Operations, the DBJ Group is committed to supporting affected businesses and working toward the rapid economic recovery that is essential to maintaining a sound foundation for economic and social activity.
The pandemic has brought huge changes to the way we work, and has been among a number of factors transforming our economy and society at large. We also must cope with the rapid progress of digitalization, the need for carbon neutrality, and a heightened awareness of the need for economic security in a changing world. These are fundamental, tectonic shifts in the economy and society. We expect them to cause structural changes throughout industry, including the financial sector. While we prepare for such risks, we should realize that change can also provide opportunities for great breakthroughs. In order to support such breakthroughs, we must take on the challenge of innovating our communities, including through the supply of funds.
The corporate philosophy of the DBJ Group is to "Design the Future through Finance." In 2016 we issued our Long-Term Vision for 2030, and since 2021 we have been moving forward with the Fifth Medium-Term Management Plan, based on the GRIT Strategy*, as the road toward that goal. DBJ will always respond with sincerity to the business challenges of our customers and to local issues brought about by economic and social change. We are ready, moreover, to meet the challenges of new financial frontiers. I look forward to our contributing to the growth of Japan through the growth of our customers and their communities, as the unique financial institution that we are.
We sincerely appreciate your continued support.


Seiji Jige
President and CEO
June 2022
*The "GRIT Strategy" refers to the following: G: Realization of a green society; R: Construction of a flexible, strong, safe and secure regional, social and industrial infrastructure; I: Initiatives for innovation considered feasible for commercialization; and T: Strategic initiatives for transition based on current business fundamentals. These are the areas on which the DBJ Group is focusing under the Fifth Medium-Term Management Plan.
Related information