Home > Financial Services > Financing > Project Financing / Structured Finance > Case History: PASMO Co., Ltd.
Case History: PASMO Co., Ltd.
PASMO is a very convenient ticketing system, allowing people to travel on more than 100 bus and train lines with a single ticket. The large amount of data that a PASMO card can store, combined with its strong security, raises hopes that it can be used for an increasingly wide range of lifestyle oriented applications, through compatibilities with the credit cards issued by the various conglomerates that operate the bus and train companies, as well as by other businesses and local shopping malls.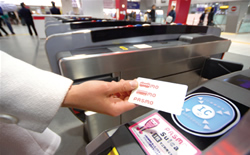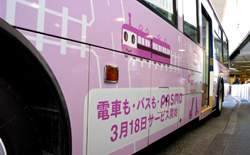 The DBJ Initiative
DBJ assisted in building a structure capable of stable, sustained operations, in addition to procuring necessary and sufficient development funds, by drawing on its strategic finance capabilities and participating in the establishment of the project as a neutral member.