Home > Financial Services > Investing > LBOs / MBOs > Case Study: Hoyo no Yado Himi
Case Study: Hoyo no Yado Himi
Currently, there is an escalating trend toward selling off National Pension Plan establishments.
The Himi-no-Hana onsen in Toyama Bay is a hot spring inn and resort operated by Hoyo no Yado Himi, a company that purchased the "Himi" National Pension Plan health and recreation center. The company was established with the objective of continuance of business by the manager (a former employee) of the old facility.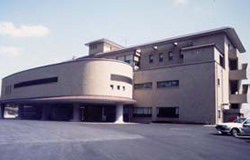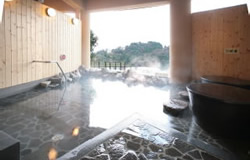 The DBJ Initiative
DBJ, in collaboration with the First Bank of Toyama, formulated an investment and loan scheme using project finance procedures and provided the funds necessary for Hoyo no Yado Himi to purchase the facilities it required and to ensure continuity of business. In addition to a regular priority loan, we were able provide a subordinated loan and provide such risk money as preferred shares. As a consequence, we improved business stability, and facilitated privatized management of government-managed facilities, which can be expected to advance in a diversity of ways.