Business Rehabilitation at Miyazaki Car Ferry Co., Ltd.
Transportation Sector

Financing

Investing

Kyushu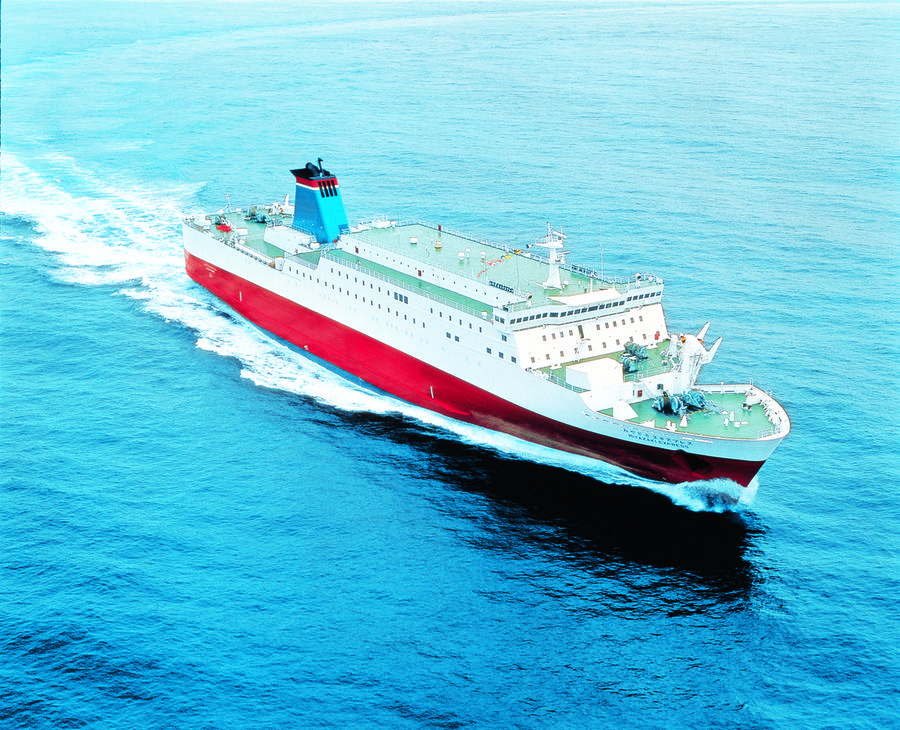 Miyazaki Car Ferry Co., Ltd., operates a long-distance ferry service on routes between Miyazaki and Kobe. The company also transports trucks that deliver agricultural products from around Miyazaki Prefecture to the Kansai, Chukyo, and Tokyo regions. Agricultural produce must be reliably delivered by the next day to Tokyo and other regions. The company has key transportation infrastructure for meeting tourist demand from the Kansai region.
However, the company's two ferries have been in service for over 20 years and need replacing. Although the company has reliably generated a certain level of profit, Miyazaki Car Ferry has large amounts of debt inherited from its predecessor, making it a challenge to raise funds.
In light of these circumstances, DBJ, along with local companies, financial institutions, and local governments in Miyazaki Prefecture, in addition to the Regional Economy Vitalization Corporation of Japan, provided the financing needed to rehabilitate Miyazaki Car Ferry and restart operations as a new company.
The rehabilitation of Miyazaki Car Ferry will not only keep people employed at the company but also keep in service its ferry routes that are a lifeline for the economy of Miyazaki Prefecture, enabling the reliable shipment of regional products. After restarting as a new company, Miyazaki Car Ferry is now working to improve earnings and its governance structure while drawing up specific plans to introduce new ferries, satisfying its initial objective. DBJ has dispatched a manager to serve as an outside director at the company to keep their dialogue going. Leveraging its networks and research and analysis capabilities, DBJ is providing the company with a complete solution to its problems while helping it improve management and draw up plans for the future.
MESSAGE FROM EMPLOYEES
Supporting All of Miyazaki with Ferry Services Essential to the Regional Economy
The business rehabilitation of Miyazaki Car Ferry was unique in that it involved a support structure for all of Miyazaki with the establishment of Miyazaki Car Ferry as a new company by a diverse range of stakeholders, including users of the ferry service, local governments, and financial institutions.
This unique structure underscores the broad base of support Miyazaki Car Ferry has gained from numerous stakeholders, reflecting the essential nature of its ferry services for the regional economy. However, the diverse range of stakeholders has meant that it is necessary to find common ground while engaging with the many people involved.
Looking ahead, these diverse stakeholders will need to get behind the company as it addresses issues, including business improvements and plans to introduce new ferries, and by marshaling the advantages offered by each stakeholder, the company will be able to take on future challenges. DBJ intends to support business improvements and help the company manage its stakeholders.