Support to Mori Building via the Acquisition of Hybrid Bonds to Bolster International Competitiveness (Special Investment Operations)
Urban Development Sector

Investing

Kanto/Koshin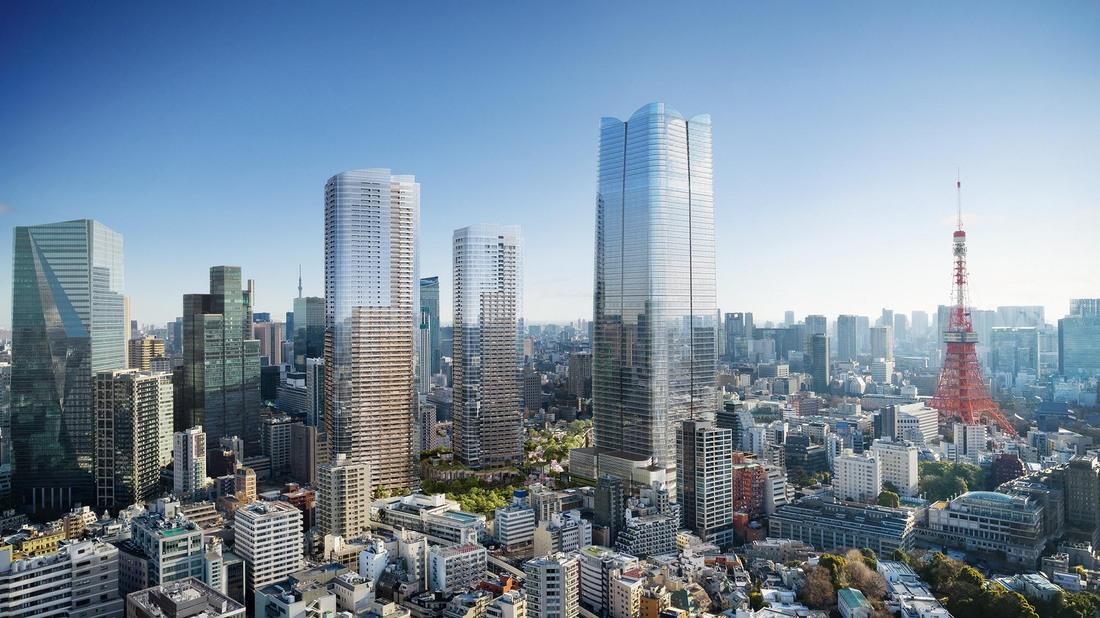 Mori Building Co., Ltd. (headquarters: Minato-ku, Tokyo), is tackling a redevelopment project: a national strategic special zone certification project that includes the Toranomon Hills area and the Toranomon-Azabudai area.
Mori Building is redeveloping the Toranomon Hills area. Since starting with Toranomon Hills Mori Tower in 2014, the company has developed Toranomon Hills Business Tower, which is mainly offices, and Toranomon Hills Residential Tower, which is primarily housing, and is now undertaking Toranomon Hills Station Tower (working name), an integrated development project encompassing the new Toranomon Hills Station on the Hibiya subway line. The Toranomon Hills area offers diverse functions, including offices, housing, commercial facilities, and a hotel. It is a multipurpose community, with an integrated transportation infrastructure, including roads and railways. It is evolving into a new international city and global business center, with an impact equivalent to that of Roppongi Hills.
In addition, the Toranomon-Azabudai area is also becoming a multipurpose community that is safe, secure, and comfortable with many green spaces. An international setting, it also offers offices, housing, hotels, an international school, commercial facilities, and cultural facilities, at the center of which is a spacious central plaza. Mori Building is implementing various other measures to develop sophisticated urban functions.
DBJ supplied risk money using its Special Investment Operations. It is aiming to contribute to the strengthening of the international competitiveness of Japan's cities by supporting the above business being carried out by Mori Building through the acquisition of hybrid corporate bonds.