DBJ Connect: New Business Creation Program for Collaborations between Customers and Start-ups
Industrial Sectors

Authentication & Proprietary Program

Tokai

Kinki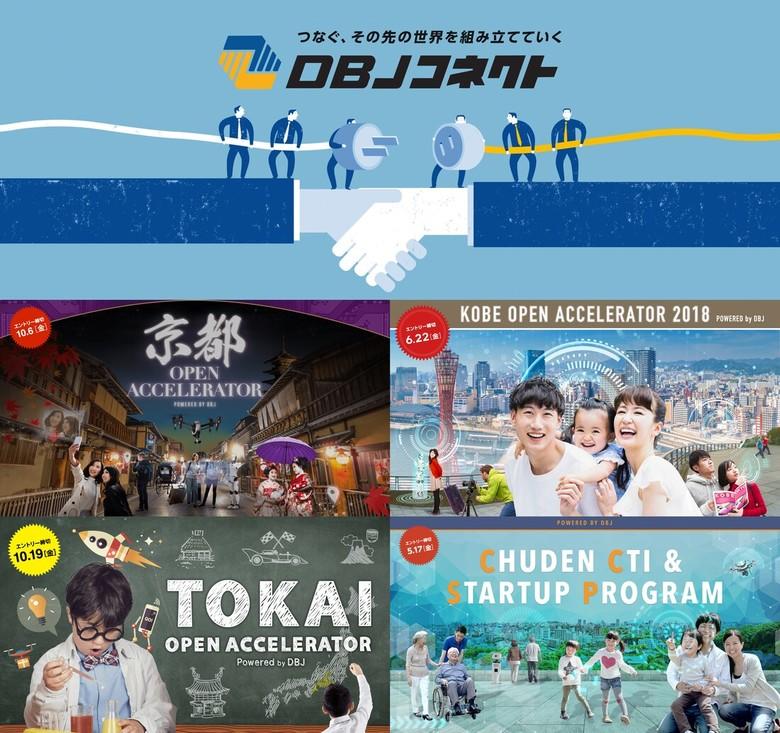 DBJ Connect is a program that facilitates and accelerates all required processes for a partnership between DBJ corporate clients and start-ups. When embarking on new measures, medium-cap as well as larger corporate clients face issues such as the lack of processes, knowhow, ideas or personnel to implement the new measures. To address these issues, DBJ Connect facilitates the recruitment of start-ups over the Internet to collaborate with DBJ clients.
DBJ has provided support to the following customers thus far:
・Kyoto area: Kyoto Research Park Corp. (KRP), Kodenshi Corporation, Nissen Co., Ltd., and Hatena Co., Ltd.
・Kobe area: F.O. Holdings Co. Ltd. and Miyako Group Co., Ltd.
・Tokai region: Daido Metal Co., Ltd., Nitto Kogyo Corporation, Futamura Chemical Co., Ltd., The Monogatari Corporation, and Chuden CTI Co., Ltd.
Through this program, DBJ is matching its corporate clients with start-ups, aiming to promote the creation of new businesses. DBJ's promotion of these partnerships also contributes to industry revitalization and the fostering of new markets.