Specific Examples
DBJ Environmentally Rated Loan Program
Based on the knowledge cultivated from investing and financing over ¥3 trillion in environmental improvement projects over more than 40 years, in 2004 DBJ launched the world's first loan program based on environmental rankings. This program uses a screening process proprietarily developed by DBJ to rate the environmental management initiatives of corporate clients and set their loan terms based on the evaluation. Since introducing this environmentally focused evaluation- and certification-based program to its financing menu, DBJ has conducted dialogue with more than 1,000 clients. DBJ widely supports the environmental, social, and governance measures of its clients, thereby contributing to their sustainable corporate activities. DBJ aims to expand the use of its evaluation- and certification-based financing program to also promote dialogue and cooperation between companies and their stakeholders and is working to establish a financial environment amenable to those companies with medium- and long-term growth potential.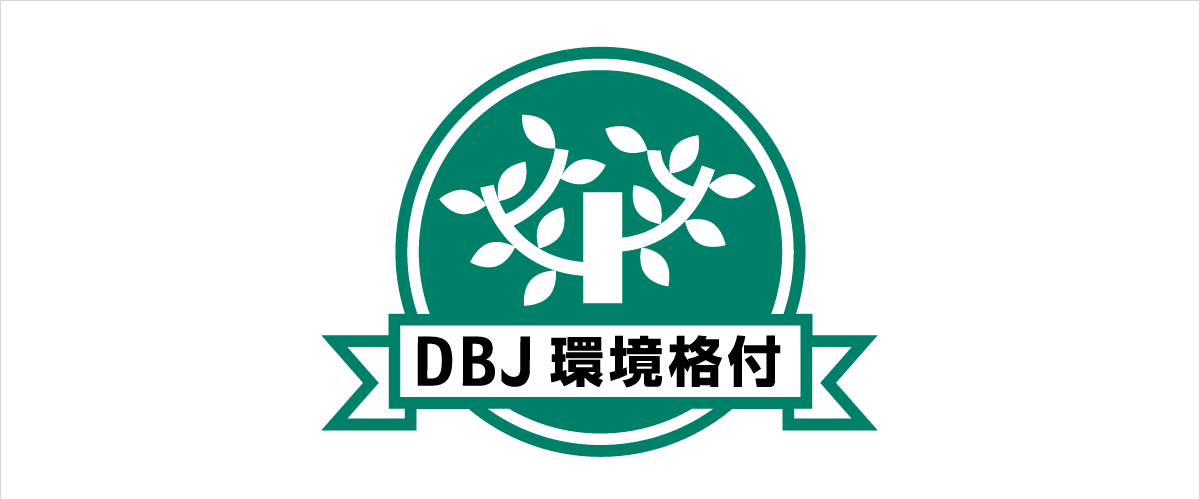 DBJ Sustainability Linked Loans with Engagement Dialogue
DBJ sustainability linked loans with engagement dialogue are based on the Sustainability Linked Loan Principles (SLLP) developed by the Loan Market Association and other expert groups and on the Green Loan and Sustainability Linked Loan Guidelines issued by the Japanese Ministry of the Environment (the MOE Guidelines). Under this program, DBJ uses dialogue to support its borrowers in setting and achieving ESG-related targets (sustainability performance targets, or SPTs) that serve to improve the borrower's sustainability management.
Our customers enjoy the publicity benefits of structuring a sustainability linked loan and the visibility that dialogue with DBJ brings to their sustainability initiatives.
Through the DBJ dialogue-based sustainability linked loan program, we are committed to supporting our customers' growth and the creation of a sustainable society.
Initiatives in the field of energy
Japan's domestic energy industry is undergoing structural reform, and DBJ is providing optimal financing solutions to satisfy the needs of the times. For example, we are extensively supporting business restructuring and overseas expansion in the electric power, gas, and petroleum industries and backing capital recycling for the construction of new renewable energy power plants. DBJ will continue to undertake such measures, aiming to contribute to the achievement of a global, low-carbon society.
Case of Energy Sector
DBJ Green Building Certification
DBJ established the DBJ Green Building Certification system in fiscal 2011 by leveraging the knowhow and networks accrued over many years through real estate financing. This system evaluates and certifies real estate that places consideration on the environment and society (green buildings). Certification hinges on the environmental performance of the real estate, based on a comprehensive evaluation that includes the real estate's support for various stakeholders, such as considerations for disaster prevention and the community. DBJ Green Building Certification promotes sustainability through investment that evinces environmental, social, and governance considerations.
Scheme